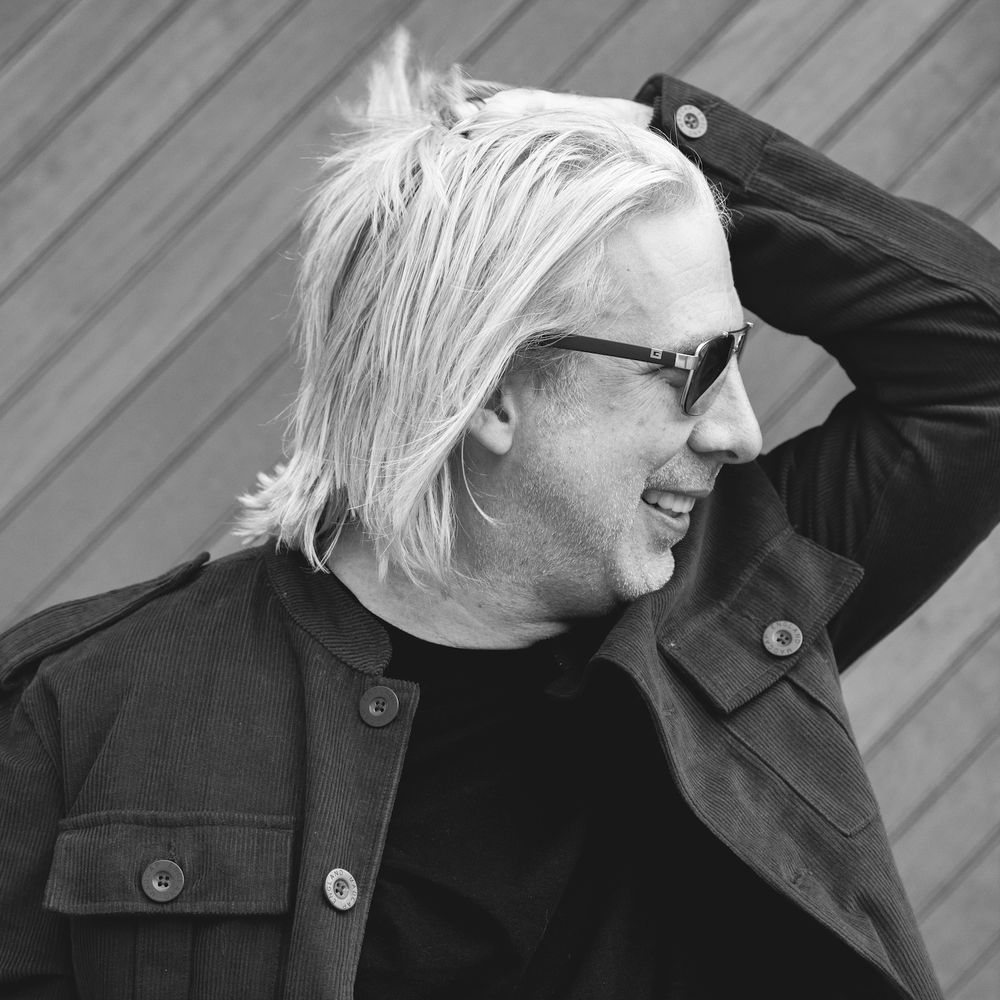 John Fishell
UNCONVENTIONAL, UNEXPECTED AND A LITTLE UNRAVELED
You will find unconventional life experiences, obvious and subtle influences, and an ever-present switching of "hats" – all deftly combined and willfully contrasted within a deceptively simple rock architecture. His formal classical training occasionally pokes through, as does his professional experience with jazz and world music.  John will carry the heavy rock to you ... and all you need to do is dig on it.
John started with piano lessons early in life only to (regretfully) quit and start learning cello while teaching himself to play guitar.  A four-track cassette-based machine started him on the production process, followed by his operation of a small-club sized live sound reinforcement service.  While studying music in college, NEA Jazz Master David Liebman recruited John to record a big band album, and this relationship led to John engineering various albums with other future NEA Jazz Masters including Jon Hendricks, Jimmy Cobb, Jack DeJohnette, Dave Holland, and Billy Hart.  The 2002 Dave Liebman Big Band album Beyond the Line was Grammy-nominated in the "Best Instrumental Arrangement" category.     
As an unlikely full-time college professor, John has taught within premier music recording programs at Middle Tennessee State University, University of Colorado at Denver and Ball State University, and founded a successful program at Purdue University - Fort Wayne.  Throughout this time, John wrote, recorded, and performed his own music.  In 2021 John left university teaching in order to devote everything to his own music, and here we are.
"

John Fishell's "We've Got a Live One" Sets the Stage Ablaze with Raw Rock Power" - Thomas